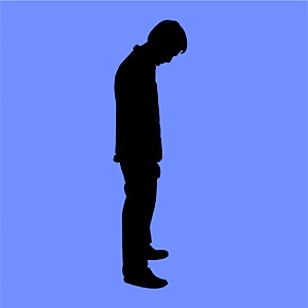 I felt like I was in a deep black hole. I could look up and tell that I was in a pit but had no earthly idea how to get out.
Over 20 years ago, a friend of mine called from another state. He had a weekly subscription to receive audio copies of the Sunday morning messages from our church. He was straightforward and to the point.
"What's wrong with you? In some of your recent messages, you sound hesitant and unsure."
That was jarring to hear but it actually helped. It jarred me enough to realize that this sense of hopelessness and the numbness were impacting my life. (This had gone on for a number of months before I realized it.)
Charlotte and I visited with a friend of ours, a physician, about this. Our friend suggested that I was experiencing some depression. She wanted me to see a counselor, but I might not have done so without her encouragement because I wasn't motivated to do anything (part of depression). I saw a Christian counselor for six months and took an anti-depressant during that time. Seeing this counselor every other week was a life-changing experience. Nothing happened overnight, but months later Charlotte and I could definitely tell that things were better. I was handling the stress that I was experiencing in my ministry much better.
Much of this was related to my work: ministry. I worked in a tough situation and the church was experiencing severe conflict. Those were lonely and extraordinarily difficult years. By no means am I unique for experiencing a form of depression.
Many people deal with some form of depression. For some people, it might be fairly mild (no less frustrating) and related to difficult circumstances in life. On the other end of the chart are people who suffer with severe and even clinical depression. Some have a long family history of depression. They can name various persons in their family who have struggled with this. It may be business people, young mothers, college students or older people. Both new believers and longtime Christians may find themselves dealing with this.
Some of the conversations may go like this:
"He has been having a tough time. Things at work have not been going well. And, he's dealing with some depression."
"I keep the curtains closed most of the time. Some days I don't want to get out of bed. I know I'm dealing with some depression."
"My wife has been trying to get me to see the doctor. She thinks I may be dealing with some depression."
"How long does it take for this medicine to make a difference? The doctor said it might help with my depression."
A few observations:

1. Being trite or flippant about someone's depression doesn't help them get through it. "He just needs to 'man up' and get on with his life." Not sure how helpful that is.
2. Seek a counselor you can connect with and have confidence in. (The counselor I mentioned earlier was the second person I saw. I just didn't click with the first person.)
3. Depression is not shameful. To struggle with some form of depression doesn't mean that you have a weak faith or that you don't depend on God. Remember that self-condemnation may actually be the depression playing itself out.
4. When dealing with situational depression, don't depend on any one approach to help you get better. In other words, be open to whatever might help. Medication might help. Exercise might help. Working on your thinking might help. There is no silver bullet. Be open to whatever might contribute to getting better.
5. Pray. If you have difficulty praying, ask family members and friends to intercede for you daily regarding your life.
Question:
What would you say to a church that desires to be helpful to people wrestling with some form of depression?