Looking for thoughtful resources?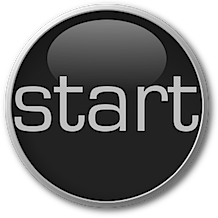 Rowan Williams (Archbishop of Canterbury) and Richard Dawkins – "The Nature of Human Beings and the Question of their Ultimate Origin." This was a dialogue event which took place in the Sheldonian Theater, Oxford University, on February 23, 2012. You can read more about this here and watch the video here.
John Ortberg interviews Dallas Willard – This interview took place at the Catalyst 2010. You can view the videos here.
Mickey Goodman – "Are We Raising a Generation of Helpless Kids?"
Wade Hodges – "Spiritual Fitness in 100 Words."
Daniel Kirk – "The Wisdom of Stability."
Dealing with ministry issues?
Ron Edmondson – "The Loneliness of a Pastor."
Ed Cyzewski – "The Dark Side of Pastors: Getting to the Root of Pastoral Affairs" Also see "Why Pastors Fall Into Affairs."
Work Practices
Amy Gallo – "Stop E-Mail Overload" (Harvard Business Review).
Michael Hyatt – "7 Steps to Launching Your Next Project."
Finally
You might enjoy reading the recent post "Keep Your Marriage Out of the Ditch" You might find it helpful to subscribe to the RSS feed on this blog. (I realized after several months, that the RSS symbol was actually linked to an e-mail subscription option but it has now been fixed. You can get to the feed here. If you would like to subscribe by mail you can do so here.