Did you know you can subscribe to this blog by email? You can also subscribe to the RSS link to be read with a tool such as Google Reader.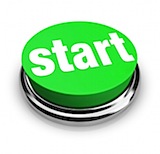 The following are links to various posts and articles I found interesting. You may enjoy one or more of them as well.

Don't miss this if you write a blog: "58 Ways to Create Persuasive Content Your Audience Will Love." This post contains some great suggestions!

I've been a Mac user for a long time but didn't know this. I had no idea that a word processor "Textedit" came with the Mac. Glad I read this post from Jordan Cooper.

Visual thinkers on Twitter. Interesting! See the list here. Nancy Duarte is on this list.

Are you interested in personal productivity? Yes, I read Michael Hyatt and keep up with what David Allen (GTD) does. You might be interested in glancing at this post: 50+ Personal Productivity Blogs You've Probably Never Heard of Before (and a dozen you probably have).
Sometimes it helps to see how another person works. Check out this post by Josh Graves "The Art of Speaking: "No Notes – How Do You Do It?" I really enjoy looking over another minister's shoulder.