Are you a blogger or do you use any form of social networking?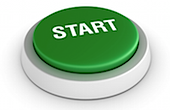 Check out Michael Hyatt's new book Platform. You might notice the freebies that you get if you purchase the book this week. I just finished the book. I wish I had read this book eight years ago when I began this blog! Very helpful.
Are you stuck in your thinking?
Margaret Marcuson has written a fine post: "Ten Ways Church Leaders Can Get More New Ideas." Even reading through her list gave me a couple of good ideas.
I found this fascinating.
Check out this video with Ken Burns. Burns reflects on what it means to tell stories about history. Interesting.
A call to the church.
Karen Spears Zacharias has written an excellent post regarding child abuse and the opportunity for the church to make a difference. One of my daughters is a social worker in an abuse shelter. Through her I have become especially sensitive to this heartbreaking reality.
Good Theology, Good Ministry?
Skylar Thomas reflects on a new book entitled The Theological Turn in Youth Ministry by Andrew Root and Kendra Creasy Dean. Very interesting! (Appeared on Scot McKnight's blog.)