Inspiring stories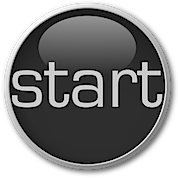 Don't miss this inspiring story. A small community and school rallies behind a homeless girl. Now she is on her way to Harvard! Also, make sure you see the video about the high school runner in Ohio who helps a member of the opposing team across the finish line.
An outstanding book
I just finished N.T. Wright's Simply Jesus. It is thought provoking and well written. Perhaps most helpful is Wright's attempt to tell the story of Jesus in light of the larger biblical story.
Does a person have to go to seminary?
Does a person have to go
to seminary in order to be an effective minister? Not necessarily. However, Scot McKnight, in an excellent post, gives ten reasons why such study might be very, very helpful.
Now this is interesting
"10 Ways Airplane Travel Taught Me to be a More Productive Writer" by John Saddington.
Serious about growing?
Parts 1, 2, and 3 of the Ministry Inside series featuring habits that can be useful for any church leader who is serious about growing, learning and developing.
Preparing messages
You might enjoy these videos featuring Tim Keller talking about sermon preparation.
An interview with Walter Brueggemann (part 2)
Brueggemann reflects on "success through conformity," the seduction of prestige, drawing the "prophet card," and doubting our own work. This is an excellent interview!