In some churches, a kind of uneasiness exists between ministers and elders. Or, sometimes the uneasiness exists among the ministry staff or within the elder group.
In far too many instances, the relationship between these leaders has been reduced to an awkward superficial coexistence.
I am not talking about situations where there is open conflict and quarreling. Rather, I am thinking about congregations where the relational investment by leaders into one another's lives seems to be at a minimum.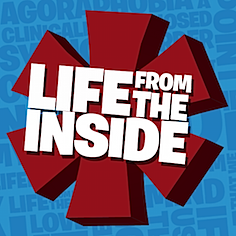 Many years ago, I was in a situation like this for a time. It was incredibly difficult. I felt alone and the need to be guarded. Something was missing that I couldn't quite identify at the time. I just knew that I felt out of place.
In congregations where there is this uneasiness, withdrawals are often made, while the relational deposits are rare. As a result, these people no longer trust one another with their hearts.
A minister completes his tenth year at a congregation. Nothing is said either privately or publicly to acknowledge this He feels hurt and unappreciated but then is embarrassed that this seems to matter so much to him.

An elder wrestles with depression. He mentions this to his fellow elders and later regrets doing this. They don't seem to take this seriously and now he wishes that he had said nothing.

A children's minister feels a real loneliness within the leadership group. She doesn't feel valued by the others.

An elder does not reveal his real opinions in the regular leadership meetings. He does not trust the intent of several of his fellow elders.
These kinds of relationships can be draining and life depleting.

Furthermore, such relationships may not be the model that the congregation's leadership wants them to imitate.
It is very difficult for a church to rise above the character and functioning of its leaders.
Do we really want our other ministry groups to function like we do?
Do we want our families to function like we do?
Do we want the life groups in this church to function like we do?
It is incredibly important that church leaders be committed to create an encouraging environment. Often, there is not the kind of encouragement expressed that can sustain those serving as ministers or elders. Ministers and elders bless the entire congregation when they are committed to shepherding one another as leaders.
There are no easy answers for those who live and work in such environments.
Here are a few suggestions:
1. Pay attention to your own functioning. In such environments, it is far too easy to stay focused on the dysfunction of others. Typically, it is a dead-end street to stay focused on the shortcomings of others.
2. Be honest about your own contribution to such dysfunction. Is there something in your own behavior that does not reflect the kind of person you want to be? What do you need to address in your own life?
3. Find someone who will help you process your anger and/or discouragement in a constructive, godly manner. Far too many people get with friends and do little but gripe and complain. Consider talking with someone, perhaps a trusted friend outside your system or a counselor, who will help you process these feelings. If you are angry or hurt, acknowledge to that person what you really feel. It does no good to pretend that you are not impacted.
4. Pray for the people who frustrate and hurt you. Difficult? Absolutely! However, I have learned that one of the best things I can do when I am angry or agitated is to pray for that person.
Question:
Which one of these four suggestions has been especially helpful to you?