James Boswell (1740-1795) is best known as the author of what some have claimed is the greatest biography written in English: The Life of Samuel Johnson.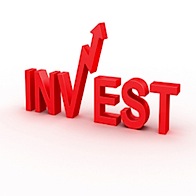 Boswell was the eldest child of Alexander and Euphemia Boswell. As a young boy he began to show signs of the depression that had affected his family for several generations. He also experienced extreme timidity.
Many years later, as an adult, Boswell often referred to a very special day in his childhood when his father took him fishing. The day was fixed in his mind as a significant moment in his life. He often reflected on the things that his father had taught him on that day. After hearing Boswell refer to this day on a number of occasions, someone once decided to check the journals that Boswell's father had been keeping. The man wanted to see what had been said about that trip from the perspective of a parent.
Turning to that date in this journal, the reader found that only one sentence had been entered.
"Gone fishing today with my son: a day wasted."
Wow! Now isn't that ironic?
James Boswell remembered that particular day for decades. It was one of the memorable occasions of his life.
From the perspective of Boswell's father however, it was a day wasted.
Sometimes you and I may think that a particular day didn't amount to much. I may be frustrated because my plans and intentions did not seem to work out. Yet this very day may have been highly significant for someone else.
In fact, I may have been used by God this day to make someone else's day significant. God may have used me today, and I may not have a clue about how significant the day really was for someone else.
Let us consider how we might invest in another's day:
1. Pray about the ordinary moments of your day. Don't underestimate the impact of having a cup of coffee or lunch with someone.
2. Be engaged in the ordinary moments. Going to WalMart? Are you going to be on the phone with your son-in-law? Will you be meeting a new client? Are you going to study for a class? Give yourself to the ordinary.
3. Never pronounce a day "wasted." You may not have accomplished what you would have liked. Perhaps you spent too much time in front of the television or computer. At the same time, you never know how God might have used a day that we thought perceived as wasted.