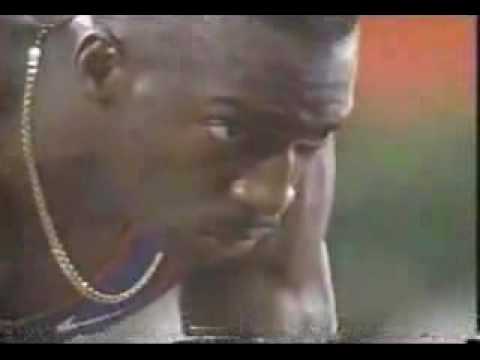 Many people witnessed Michael Johnson when he won the gold in Atlanta.  I remember standing in front of our television amazed at how fast this man could run.
However, I will never forget one particular Saturday morning.
Gold medalist Michael Johnson was about to run at the Hart-Patterson Track and Field Complex at Baylor University.  He was running in an invitational meet.  About an hour before he was scheduled to race, Charlotte and I arrived at the track and found a place to stand at the fence surrounding the track.  We wanted to get as close as possible to the track to see what we would probably never see again.
Finally, the race was about to begin.  The runners were at the starting blocks.  The gun sounded.  Off they went!  In seconds, they came around the curve and very near where we stood.  Johnson had already taken a commanding lead.  As he passed us, I could not believe his speed.  Oh my!
It was a day to remember.
Now is the perfect time for you to make your move.  We know that we are coasting and accepting the status quo of our lives.  Far too many people are holding back.  Some of us are fearful.  Others would rather play with the remote control to our televisions than really live.  Consequently, we watch the next ball game instead of getting in the game ourselves.
Remember who you are.  You are God's child and Jesus' disciple; the Holy Spirit lives and works in you.
Make your move!

By the grace of God, give up living for yourself.  Stop spending your energy on trivial pursuits
Lean into the future.  Your life has a kingdom destiny.
Grow up into Christ.  Decide that you no longer will behave childishly.
Embrace the love that Jesus has given you.  Show an incredible love to your family, friends, and neighbors.
Stop holding back!  If what you want to do is of God, he will empower you.
Follow and obey Jesus with intention.  Far too many of us aren't counting the cost of our decisions.
Finish well.  Don't run a great race only to slip and fall on the final turn.
What about you?  Isn't it time to make your move?