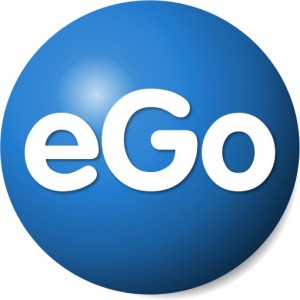 (On Thursdays, I write a post particularly for church leaders.  However, I suspect that most anyone can relate to many of the topics explored here.  This is especially true of the post today.)
Have you ever realized that you were becoming the main point of your life?
Or, to put it another way, have you ever realized that you have been living out of your ego instead of your soul?
A number of years ago, on a Sunday morning, I was sitting next to my wife at church.  I had already preached that morning.  We were just about to conclude the assembly.  Then, one of the elders (at the church where we were at that time) went to the podium to talk with the congregation "on behalf of the elders."
He then proceeded to explain to the congregation how the elders had decided to move ahead with a particular project.  He explained the project and then encouraged the congregation to get behind this initiative.
As he spoke, I gradually became irritated.  This initiative was something I had proposed but that was received with less than expected enthusiasm.  As I continued to discuss the project and the possibilities for our church, several elders expressed that they thought it might be a good idea.
Now on a Sunday morning, this was being communicated as their idea and their initiative.  The longer this elder talked, the more irritated I became.  After church, I heard several people talk about the leadership of our elders and how they were challenging us with this project.
I recall thinking, "Good grief!  These guys get up and take credit for the idea I brought to them and now these people are convinced that these guys are showing leadership and creativity."
Then I began to wonder.
Why is this so important to me?
Why did I find this so irritating?
What does this say about me and my ego?
The truth is: I was living out of my ego instead of my soul.
What does that mean for one in Christian ministry to live out of the ego?
You may be constantly critiquing others in an effort to elevate yourself.
You may be extraordinarily concerned with how others perceive you.
You may may feel a burning anger and resentment when others are noticed and receive attention.
You may feel a sense of worthiness only if you've written a book, been a keynote speaker at a particular event, etc.
You may find passive aggressive ways to communicate a sense of self-importance to others.  "I'm booked for speaking events for the next three months!"
You may find that you rarely experience joy unless you are noticed, appreciated, or recognized in some way.
One afternoon, I sat in a counselor's office in Kansas City.  I was in the middle of a church mess and really looked forward to my appointment with this therapist.  Yet, I was nervous and fidgeting in the chair as I waited for our conversation to begin.
He asked me about my week.  I told him that it had been a good week.  A high profile minister had called me and asked me to be the resource person for a retreat with the elders and ministers of his large metropolitan congregation.  I talked on and on telling this therapist how important it was to me to receive this invitation and the affirmation because of it.
Then he asked me a question that shot through my soul.
Jim, what if there was a way to experience joy even if you didn't receive the affirmation and approval of others?
I had been living out of my ego, instead of my soul.  Something needed to change.
Question:
Is this familiar territory to you?  If so, I would love to hear your thoughts.