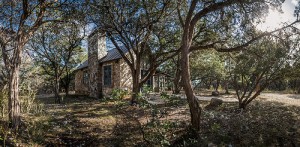 A number of years ago, I spent three days and two nights at "The Quiet House." This is a retreat cottage hidden away in the Texas Hill Country on the Laity Lodge property. This little cottage is secluded. It is surrounded by live oaks, cedar trees, and deer that come and go.
I went there thinking it would be great to spend time alone in a place that is undisturbed. After all, there are no neighbors or cars nearby. No television, radio, wifi, e-mail, or texting. My phone hardly got a signal.
I spent much of my time reading, hiking, and writing in my journal. While I was there I read a moving book about a father/son relationship.
Yet, it was difficult. The first two days were especially challenging. It was hard to be quiet. It was difficult to be surrounded by quiet.