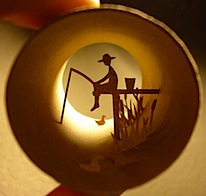 Brenè Brown, author, public speaker and research professor at the University of Houston Graduate College of Social Work, has observed that some people believe the following mantra:
Being busy is being important.
In other words, if a person is very busy, out of breath, and talking about how many hours he or she puts in at the office, that person must be very important. At least, that is what some of us apparently think.
I think some ministers believe this. They will talk about how busy they are — almost as if it is a badge of honor.  My late father-in-law once told an audience that he had discovered the new status symbol for preachers. He went on to explain.
The new status symbol is the harried preacher rushing through an airport with his plane ticket in his front coat pocket while holding on to his briefcase. "Sorry! I wish I could visit but just flew in from preaching in Atlanta. Got to get to my gate to catch the plane to Houston. Preaching there tonight!" Then, he hurries through the airport, on his way to his next flight.