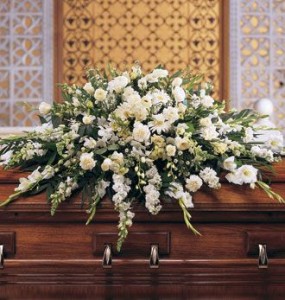 On Thursdays, I generally write a post for church leaders.  Much of the time, however, this is applicable to Christians in general.
I have done many funerals.  These funerals have been for infants, older people, and all ages in between.   I done funerals for those who died after a slow, lingering illness. I have done funerals for those who died suddenly in an automobile crash.
Years ago, I taught an undergraduate class called Christian Ministry.  As a part of the class, students would tour a funeral home.  A funeral home director would explain everything that would happen with a family in the home.  Students would see the casket selection room, the preparation room, and the chapel.  In the chapel the director would give some suggestions regarding funerals.
The following are eight suggestions I want to make regarding funerals.
Maybe you will find one of these helpful.