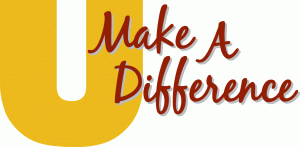 Last Saturday evening, Harding School of Theology honored Dr. Jack Lewis on his 95th birthday with a wonderful dinner and evening of appreciation. Dr. Lewis was a longtime professor of Bible at HST and is deeply respected by many. I made the following remarks at the dinner. I am sharing these with you as a reminder of the importance of our ministry in the kingdom of God.
What we are doing at Harding School of Theology is participating in a great cause, a work of God. We are investing in the mission of God.
My wife, Charlotte, and I have been in Memphis for about 90 days. Like you, we believe in what this school is doing.

For 20 years, I preached for the Crestview Church in Waco, Texas. As you know, congregational ministry is ministry on the front lines.

We moved to Memphis to begin working with Harding School of Theology. We did this not because I was bitter, burned out or jaded. In fact, I loved the ministry that I was doing. We did this because I am passionate about the impact of the local church. I love the church. I believe that God works through local churches to not only make a difference in our towns and cities today, but to make a difference for eternity.

Some months ago, while we still lived in Texas, I was thinking about the youth group in our church. I thought about how they will grow up and by the grace of God will be a part of churches in various parts of the nation. Their future is impacted by the leadership and other influencers in these churches.

Some of our own children and grandchildren will be a part of churches throughout the nation. We can make a difference in these churches so that our children and grandchildren experience the ways in a church can impact their community by living out the Gospel.

So, I am thrilled to be here. I am thrilled to be a part of a ministry with you where we can work together to make a real kingdom difference. The impact of our graduates in these churches has much to do with how they were equipped, trained, and mentored. It has to do with the kind of models they have. When the churches where they are function well, embody Christ, and are "on mission," then towns and cities are blessed as well.

We are partnering together to provide the resources to equip our students – men and women – to help others in these churches, by the power of the Spirit, live out the teachings of Jesus. I have joined this wonderful staff and this sterling faculty

because I really see the opportunity to make a difference.



Tonight, I am so thankful for you because together we get to share in this wonderful work. Tonight is a "Thank you." We celebrate our rich heritage and the contribution of Dr. Lewis.

As kingdom people, we also confidently lean into the future believing that the future is bright and tomorrow is full of hope. We can say this boldly and yet with humility as we trust in the Father of mercies.

Again, thank you for your partnership.