I couldn't believe it.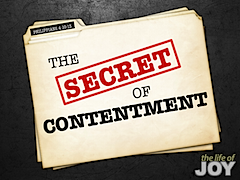 The house was huge.
It seemed like the house covered much of the block. I was in college working for a company based in the Dallas area. On the instruction sheet were directions to this home located in an exclusive part of Dallas. I was going to the home of the daughter of the president of this company. I didn't know what was in the envelope. I just knew that I was supposed to have it signed and return it.
I pulled the car in front of the house and walked to the service entrance and rang the bell. A woman answered the door. She apparently was a part of the domestic staff. She told me to follow her. We walked through a very long room. I looked through the plate glass window to the outside and couldn't believe how big the yard was. Swimming pool, gardens, etc. It was huge!
A woman was sitting on a couch. She looked very somber. She looked as if she had been crying. I handed the brown envelope to her.

It was then that I realized I was delivering her divorce papers.

I thought about how quiet this house was. It was a big house. It was a beautiful house. It was a house like no other I had ever been in. Yet, here was this woman who was in tears over what was happening.