How to Kill Your Ministry
1. Live an insular life. Live as if you were on a remote island. You have probably seen ministers like this. Some live this way within their own congregations. Others exist like this within their fellowship or denomination. They live and function with their lives centered around concerns that are small and unrelated to kingdom issues.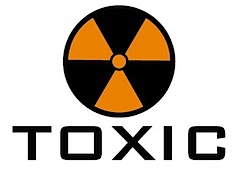 As a result, my concerns become either the intramural concerns of a particular group/denomination or the local concerns of my congregation. As a result, I fail to see the larger issues and concerns that impact the world.
An insular ministry can be toxic! It will shrink your thinking and dwarf your faith. This is a slow death which is often painful for the congregation to endure. Unfortunately, its victims are often unaware of its presence until it has become a chronic condition.
Nothing has been more refreshing to me than to explore the issues and concerns of the world through reading, conversations, etc. If I don't do this on purpose, my thinking will be reduced to the immediate. One way to begin is with drinking coffee and eating lunch with some people who think beyond your immediate context. Start with college students or if you are fairly young with an older, thoughtful person. As they speak about their concerns, listen intently – not to answer but to understand.