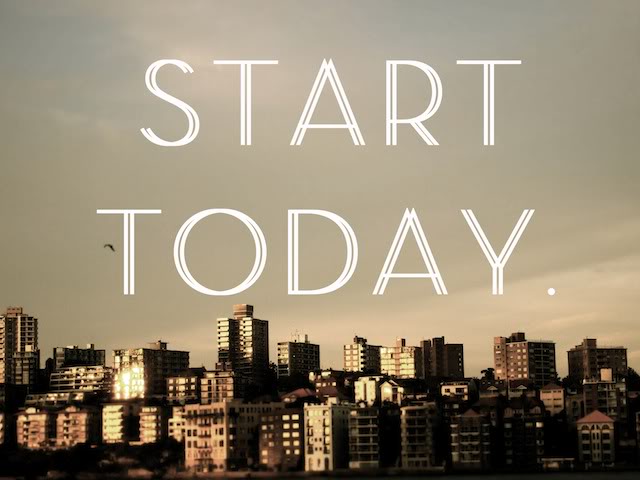 Some time ago, I began reading Jeff Goins's blog. One day I read an excellent post of his entitled "Start Today Not Tomorrow."
I have been thinking about these encouraging words.
Start today.
Far too often I have waited too long. I've waited for additional information, more favorable conditions, and better timing. Is waiting ever appropriate? Sure. Yet so often my tendency to wait did not help or contribute to the project that needed to be done.
Most of the time, I simply needed to start.
A number of years ago I was speaking on the campus of a Christian university. A friend who lives over 600 miles away came into the session unexpectedly. He had been traveling and decided to stop by the university. He learned about the workshop in which I was speaking and decided to join the session.
We later visited in a nearby room. During the conversation, I expressed to my friend my uncertainty regarding my future plans. I said,
"I really wonder what I will be doing someday."
My friend very wisely said, "Someday is here."
Think about that one.
Someday is here.
What have you put off? Have you repeatedly said, "I'll do this tomorrow."
Maybe today, you just need to begin.
Maybe today, you need to start working on that difficult research paper.
Maybe today, you need to start speaking to the young man at the gas station.
Maybe today, you need to smile at the custodian and inquire about his day.
Maybe today, you need to tackle that project you have put off far too often.
Maybe today, you need to start writing.
Maybe today, you need to ask your friend to lunch instead of waiting for her to ask you.
What do you need to start today?