1. Don't miss the new e-book by Scot McKnight Junia is Not Alone. This book sells for only $2.99. Also, John Mark Hicks has released an e-book Meeting God at the Shack: A Journey into Spiritual Recovery. John Mark wrote these reflections shortly after Paul Young's book The Shack was released. This book also sells for $2.99.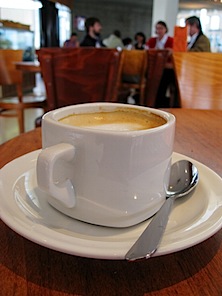 2. Yesterday, I spent several hours doing a very thorough "Weekly Review." I think this is one of the most valuable tools that David Allen offers in his book Getting Things Done. This is a valuable way to wrap up the week and get prepared for what is coming in weeks and months ahead. Invariably, when I work through this process, I stumble upon something that I had forgotten or neglected. Doing this on a weekly basis really does help me to not overlook or neglect something that I need to do or be aware of.
3. You might enjoy skimming through the post "The Best Book I Read This Year" by the editors of Atlantic Wire. Also, I find the "What I Read" series very interesting. A number of people have written for this series. I have stumbled on some very interesting resources in these posts.
4. Be sure to read "Is Jesus Just the Background Music in Your Life?" by Ian Cron. His words are something to consider, especially for those of us who spend much time in a Christian sub-culture.
5. Each year in December, Charlotte and I spend a Saturday morning (along with other members of our congregation) working in the Mission Waco Toy Store. Prior to this morning, new toys are donated from all over our city and then sold for a very modest price to those would especially be helped by this opportunity to buy Christmas presents for their children. The waiting line generally begins late afternoon the day before the toy store opens and people wait through the night.
The first mother I assisted began waiting in line at 4:00 PM yesterday and finally entered the store to begin shopping at 9:00 AM. Yet, she mentioned several times how being able to shop for her children in the store was such a blessing.
In many respects, I return from this experience feeling ministered to. After helping this first women this morning, I reflected on my own opportunity to be grateful.
I have every reason to be grateful for the congregation where I serve. Yes, I know their are frustrations and discouragements in congregational ministry. At the same time, however, there are good people in these congregations who in their own quiet way, pray, give, and walk with God in the company of the rest of the church. By the grace of God, they have allowed us to come along side them to serve as ministers, preachers, pastors, and church leaders. For this we can be grateful.