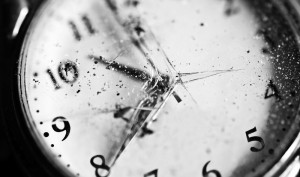 Some ministers abuse time.
I admire those who serve in a full-time ministry role with a church.  I did so for many years.  In fact, I deeply respect these people.
Yet this ministry is a role that can be dangerous to one's soul and integrity.  The danger that I have in mind relates to time.
Most ministers I know work hard – very hard.  They understand that their work is a calling, not a career. Consequently, they do the work of ministry without watching the clock or thinking about overtime.
Years ago, I interviewed with a fine church.  Apparently this church had questioned the work ethic of one of its ministers.  I asked the search committee what the minister said when confronted with this problem.  They said that no one, including the elders, had ever talked with him about his behavior.
Instead they made rules to somehow control this and the other ministers' behavior.
Ministers must work at least a 40-hour week.
Ministers may not go to the store between the hours of 8AM and 5PM.
Ministers may not leave the church building between the same hours unless it is for tasks related to their job descriptions.
I then asked, "Why doesn't someone just talk with the problem minister?"