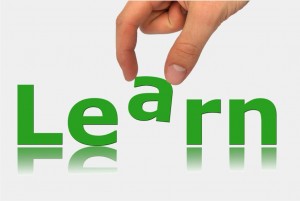 They may be pleasant and intelligent people. Very often, they are Christian people.   There are some people who have developed their thinking processes quite well. There are some who have the capacity to grasp intellectual complexities and make sense of them.
Yet, some of these same people never seem to grow up emotionally.
Yet, there are people whohave just never been able to progress or move ahead in terms of allowing the Gospel to make a difference in the way they handle their emotions.
Lifelong learners are willing to learn and grow. Learning, however, is not limited to mental, cognitive growth. A commitment to be a lifelong learner is not just a commitment to read more books.
No, we make the commitment to grow relationally and emotionally.
A few years ago, I read Peter Scazzero's The Emotionally Healthy Church. A good book.   This particular paragraph in the Introduction (p. 17) caught my attention:
The sad truth is that too little difference exists, in terms of emotional and relational maturity, between God's people inside the church and those outside who claim no relationship to Jesus Christ. Even more alarming, when you go beyond the praise and worship of our large meetings and conventions and into the homes and small-group meetings of God's people, you often find a valley littered by broken and failed relationships. Continue Reading…