Archives For Ministry
In some churches, a kind of uneasiness exists between ministers and elders. Or, sometimes the uneasiness exists among the ministry staff or within the elder group.
In far too many instances, the relationship between these leaders has been reduced to an awkward superficial coexistence.
I am not talking about situations where there is open conflict and quarreling. Rather, I am thinking about congregations where the relational investment by leaders into one another's lives seems to be at a minimum.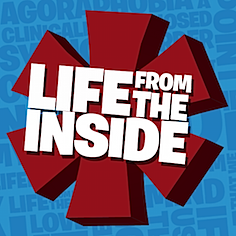 Many years ago, I was in a situation like this for a time. It was incredibly difficult. I felt alone and the need to be guarded. Something was missing that I couldn't quite identify at the time. I just knew that I felt out of place.
In congregations where there is this uneasiness, withdrawals are often made, while the relational deposits are rare. As a result, these people no longer trust one another with their hearts.
A minister completes his tenth year at a congregation. Nothing is said either privately or publicly to acknowledge this He feels hurt and unappreciated but then is embarrassed that this seems to matter so much to him.

An elder wrestles with depression. He mentions this to his fellow elders and later regrets doing this. They don't seem to take this seriously and now he wishes that he had said nothing.

A children's minister feels a real loneliness within the leadership group. She doesn't feel valued by the others.

An elder does not reveal his real opinions in the regular leadership meetings. He does not trust the intent of several of his fellow elders.
These kinds of relationships can be draining and life depleting.

Furthermore, such relationships may not be the model that the congregation's leadership wants them to imitate.
It is very difficult for a church to rise above the character and functioning of its leaders.
Do we really want our other ministry groups to function like we do?
Do we want our families to function like we do?
Do we want the life groups in this church to function like we do?
It is incredibly important that church leaders be committed to create an encouraging environment. Often, there is not the kind of encouragement expressed that can sustain those serving as ministers or elders. Ministers and elders bless the entire congregation when they are committed to shepherding one another as leaders.
You've heard these before haven't you?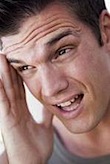 "This may not be right, but . . ."
"I don't want to gossip, but . . ."
"Maybe I shouldn't say this, but . . ."
Why would we say something like this? Why would we acknowledge what is wrong and then proceed to do exactly what we want to do?
"Look, this really isn't a big lie. This is what you have to do in this business if you don't want to lose an account."

"No, I didn't tell them what was wrong with this car before I sold it to them. It's up to them to figure it out. I'm not about to lose any more money on this car."

"OK, I'm not proud of what I had to do to pass the test this morning. You don't understand; if I don't do well on this class, I won't get into graduate school.

"Maybe my resume isn't exactly accurate. Look, I need to make this look as good as possible. This is what everyone else is doing. There are a lot of people wanting this job and I need any advantage I can get.

"Plagiarism? No, you don't understand. Everybody has to use someone else's material now and then. It's just a part of it."

"I know you are over twelve, but tickets are so much cheaper for children under twelve. I told the ticket lady you were under twelve. It's no big deal."

"Yea, I was up late last night. My child had a paper due that I had to write. No, she had not even started. If I had not written it for her, she would have gotten a bad grade."

"Hey, if my wife asks where we went, tell her that our golf game lasted longer than normal. I don't want her to know where we went."
Some people rationalize and justify behavior if it seems to give them an advantage.
Meanwhile, as followers of Christ, we are invited to do what may seem irrational. We are invited to trust God with our lives. We are asked to turn the management of our lives and future over to him.

So often, we don't trust God. We like the idea of trusting God. We do not like the notion of trusting God with the details in the practical areas of our lives. We do not know if he will take care of us even if we do the right thing. We do not trust him with our future. So, we take over and "do what it takes" in our feeble attempt to manage our lives.
Do you feel this tension in your life? Do you feel the tension between wanting whatever might give you an advantage (though it might involve dishonesty) and knowing you have been called to trust God?
I have found it to be fairly easy to say, "I want to trust God." I have found it more difficult to trust God with a particular decision or issue when a lot might be at stake. Yet, I know that God wants me to learn to trust him with the details and the outcome.
Question
Have you felt this same tension in your own life at times?
Each Thursday, I write a post particularly for church leaders. The following is part of a list of habits for church leaders who want to grow and develop. You can find part 1 here and part 2 here.
Habit #6. Adjust your expectations.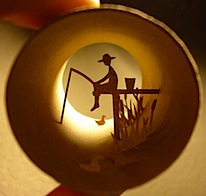 When I first began preaching, my expectations of people were way too high! I was constantly disappointed in others. My assumptions on the front end were skewed. For example, I thought that everyone who was connected in some way with our church was trying to live right. It wasn't everyone's personal weakness that was the surprise but that we were not even united in our intentions.
Meanwhile, my expectations of God were far too small. I didn't really believe that he might do amazing things through prayer. I didn't expect God to do anything in my life. Consequently, I lived with a strange set of expectations for both the church and for God.
I began to grapple with this and lowered my expectations of people so that anything that a person did that was good was an act of grace. Meanwhile, I began to raise my expectations of God, thanking him for the grace that I experienced in him whether I witnessed his power or not.
Habit #7. Pay attention to people.
This particular habit is so important. It is a gift we can give to one another that can add energy. Basically, you follow two practices:
You attempt to catch people doing what is right.

You ask about what is very important to another person.

Habit #8. Empty your mind regularly.

In David Allen's book Getting Things Done, I have learned the importance of emptying one's mind (or doing a "mind sweep"). Basically, one takes everything that is going on in the mind and lists it on paper.
In his workshop, one of the exercises involved writing everything we were thinking about. I thought, "This won't take long, I am only thinking about a couple of things right now." We took about ten minutes for this exercise. I began my list and could not believe all that I wrote down. I wrote everything from "Get the tire fixed" to "Got to call Steve on the way home." Each time I wrote something down, I then seemed to recall one more thing that I had stored in my mind.
Allen believes if we do not regularly empty our minds, then stress is the result. You must have a system in place by which you can empty your mind and know that you will come back to the things you have written down and deal with them.

Question
What habits would you add to this list?
For several weeks, I have been reading portions of Tom Olbricht's new book Reflections on My Life: In the Kingdom and the Academy. Olbricht serves as Distinguished Professor Emeritus of Religion, Pepperdine University. For many years before serving at Pepperdine, he taught at Abilene Christian University.
I bought and am reading this book for one reason: my deep love and respect for Tom Olbricht. I entered Abilene Christian University in the '80s to work on a Master of Divinity degree. My first semester I was in the New Testament theology class taught by Olbricht. From then on, I took every class under him that I could possibly take. His love for God and the church was evident. For him the theology of the Bible was not something to be discussed at a distance but was in response to the God who loves us forever.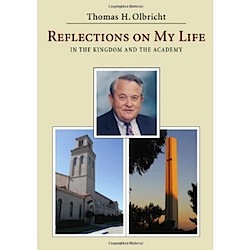 The book chronicles much of Olbricht's life in great detail. Through this autobiography, the reader gets a feel for Olbricht's experiences throughout his life in both the church and the academy. His travels and interaction with preachers and professors get much attention. As I read through various parts of the book, I continually came across names of people I knew very little about but had some interest in because of their work as professors or preachers.
One of the strengths of the book is Olbricht's ability to tell a story. In fact, his passion for details serves to add color and flavor to these stories. One can almost hear the sound of his voice on these pages.
Not only does this book give insight into Olbricht's life it also serves as a history of churches of Christ during a significant time in the 20th and 21st centuries.
I am grateful for Tom Olbricht's ministry both in the church and in the academy. His teaching left a deep imprint on my thinking, my theology, and my ministry. I will be forever thankful.
It was an embarrassing moment as a young minister.
Charlotte and I had been living in Abilene while I finished seminary. I had just completed my studies and moved to north Alab
ama where I began preaching for a church. Now, I was a full-time minister for a congregation.
I was overwhelmed and had no idea what to do. So, I began doing what many young ministers do: I watched several experienced min
isters to learn how to do this work.
One preacher I had been watching seemed to put a lot of energy into welcoming guests. He was at the large urban church near where I grew up. Some hotels get four and five stars for a rating. This church would probably rate five stars in somebody's review. People in my circ
le talked about this church as if they were the group that seemed to do most things right.
I did notice that they seemed to do things smoothly, unlike me. I handled things awkwardly at times.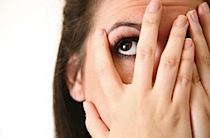 One of my first Sundays I introduced a new family and asked them stand. After all, I had seen the minister at this church do the same. I then moved on to introduce another new family. Upon introducing them I asked them to stand. The couple stood, but I noticed the man had a puzzled look.
"Jim, I've been a member of this church for a number of years."
I froze. I wanted to hide.
Each Thursday, I write a post particularly for church leaders. The following is part of a list of habits for church leaders who want to grow and develop. You can find part 1 here.
Habit #3. Choose to contribute to healthy communication.

James Bryan Smith, in a seminar on The Good and Beautiful Life, said that our technology is way ahead of our ethics and etiquette. Remember that there is no substitute for face-to-face communication. Yes, email, text messaging, and other forms of communication are all helpful. Yet, they do not take the place of actual conversation with people who are right in front of us. I once heard of a family who spent an evening together — sort of. Throughout the evening, though they were in the same house, they emailed one another.
Choose to be the bearer of good news. Look for what God is doing in your church. Make a list of what you've witnessed. Catch people doing what is good, right, and godly. Far too much time and energy is wasted talking about what people did wrong.
Habit #4. Speak about others in their absence in a way that would not surprise them if they were present.
Stay away from anything that even remotely resembles manipulation. Love and manipulation are two very different ways of treating people.
I remember the first time I heard the expression, "It is better to ask forgiveness than seek permission." A minister was telling some others that he typically did what he wanted in the congregation and then later asked forgiveness if that seemed necessary. I heard an elder justify his practice of not communicating with his fellow elders with this practice.
Really? Is this what we want to teach our own children? What if everyone practices this? Is this really the way of Jesus with one another?
The truth is that God in Christ is greater than whatever obstacle might stand in the way.
Today:
1. Lean into your life. Don't hold back.
2. Push forward. With God's Spirit in you, the wind is at your back.
3. Take at least one step in the right direction.
Continue Reading...
Each Thursday, I write a post focused on the needs of church leaders. The following is the first in a series of habits for church leaders (in particular) who wish to grow and develop.
Habit #1 Practice self-awareness.
With whom am I spending time? I have to monitor just how much time I spend with negative, critical people. Too much time spent with others who are constantly griping and complaining will sure enough drain me of energy. I have a friend who described one preacher as so negative that his sermons on grace had a negative edge. Yet, I can't listen to (what seems like) an endless stream of negative talk because it really does impact me.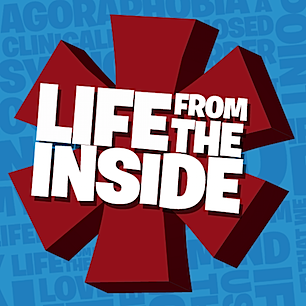 What am I putting into my mind? On a typical day, I talk (email, phone call, personal conversation) with people about matters that are very serious. Someone has learned that they have cancer. Someone else is deeply concerned about personal financial debt. Still another is wrestling with marriage issues. At the end of the day, it is easy to go home and immerse myself in the national news, which much of the time is going to be very negative. As a result, I have to be very intentional about what I put into my mind. I can't think about sad and tragic situations all of the time.
Often I make sure I watch something funny on television. I might watch a good ball game. I might read a biography, especially one that is not filled with tragedy. What I put into my mind really does matter.
Whom am I resenting? Unresolved conflict and resentments can be such energy drainers! It is amazing how much energy I can spend thinking about a person I am frustrated or angry with. Occasionally I need to ask myself, "How much time do I spend thinking about old resentments or things that long ago should have been forgiven?"
When do I re-create my body? I generally work out at the gym four times a week. My motivation for doing this is not my weight nor is it because I am a health nut. My motivation is rooted in the way it makes me feel when I am regularly working out versus how I feel when I am not. If I am not getting some kind of exercise, it really does impact how I feel. Not only do I feel sluggish, but I also tend to have less energy and motivation, particularly in the afternoons.
Some ministers get their emotional strokes by talking about how hard they work. They go on and on about what everyone has asked them to do and how busy they are. There are ministers who do not even take a day off. Not taking time to rest, to get away, and to recharge will eventually catch up with a person.
I just finished reading Michael Hyatt's new book Platform: Get Noticed in a Noisy World.
I really wish I had could have read this book eight years ago when I started my blog. It is an ideal one-stop shop for anyone who writes a blog.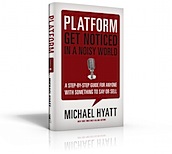 Platform is a wonderful, generous guide for anyone who uses social media. A platform, Hyatt explains, is about how you connect with people who have an interest — and even passion — for what you are about. The question is: How can a person be heard when there is so much noise and activity already on the Internet?
The book has 60 chapters of helpful information. Hyatt covers principles related to blogging as well as using Twitter and Facebook. Each chapter consists of useful lists on various subjects related to social media.
Why is this book helpful to someone who uses a blog as a part of ministry?
One may write good content but unless you know how to use social media, you can severely limit the good that might be done otherwise because fewer people are exposed to your message.
Think of it this way. Today, public speakers, preachers, etc. typically speak in rooms that are fairly large. The room may seat hundreds or even thousands of people. In such a setting, a quality sound system is very important if the message spoken is going to be heard. The same principle is true when writing. One may write quality material that has value to a reader; however, if very few people read the blog or see the website, that written material is severely limited in its impact. The content may be good, but somehow one has to be heard among all the other voices.
Hyatt has written a valuable work outlining how a writer can use social networking so the most people hear one's message. In fact, today there is great potential not only to be heard by but also to engage with one's readers.
Eight years ago when I first began my blog, I thought that I simply needed to write a post and put it on my blog. I could not, however, figure out why so few people were reading it. I thought that if the content was good, people would naturally begin to read my blog. I have since learned there is more to this process than simply focusing on my content. This is where Michael Hyatt's book can be very, very helpful.